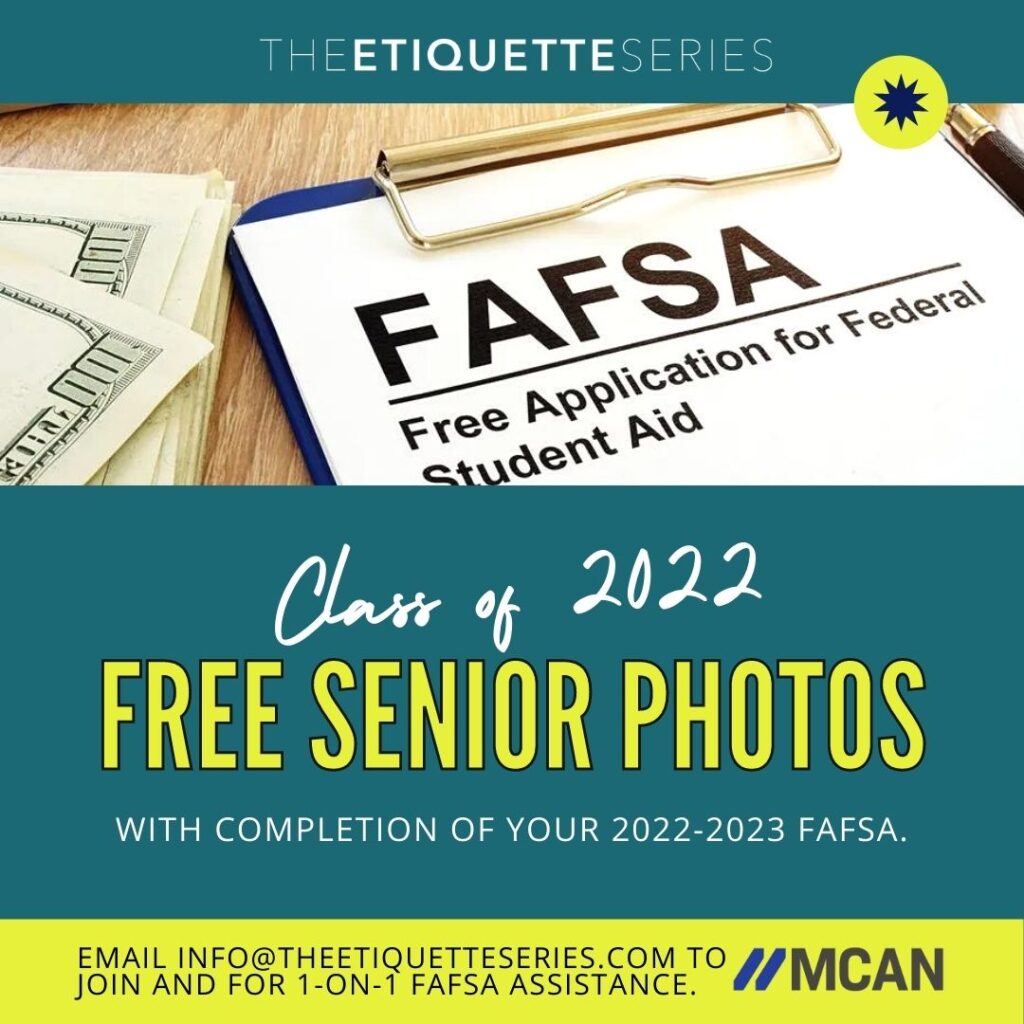 TES Racing to the FAFSA: Class of 2022 Free Senior Photos Open Call.
We're back at it again! With the support of the Michigan College Access Network, we at The Etiquette Series are proud to bring back our Free High School Senior Photo Event. This event celebrated college bound high school seniors, rewarding them with digital cap and gown/senior photos and provided them with essentials needed for their first year in college.
–
The Etiquette Series understands that the Free Application for Federal Student Aid (FAFSA) is one of the first and most important steps on that's on a high school seniors' agenda as they decide on their college journey. This means, urgency is now. Join our Racing to the FAFSA program for your free senior photos! Email us info@theetiquetteseries.com or complete this registration form (must log into gmail account) to secure your spot and get your one-on-one assistance with the FAFSA!
–
Metro Detroit and surrounding area high school seniors only.
Check out a recap of our event last year.
Winners will be notified one-two weeks before Christmas and will be invited to a special Christmas Dinner to celebrate this Holiday Season and meet with our TES mentors.