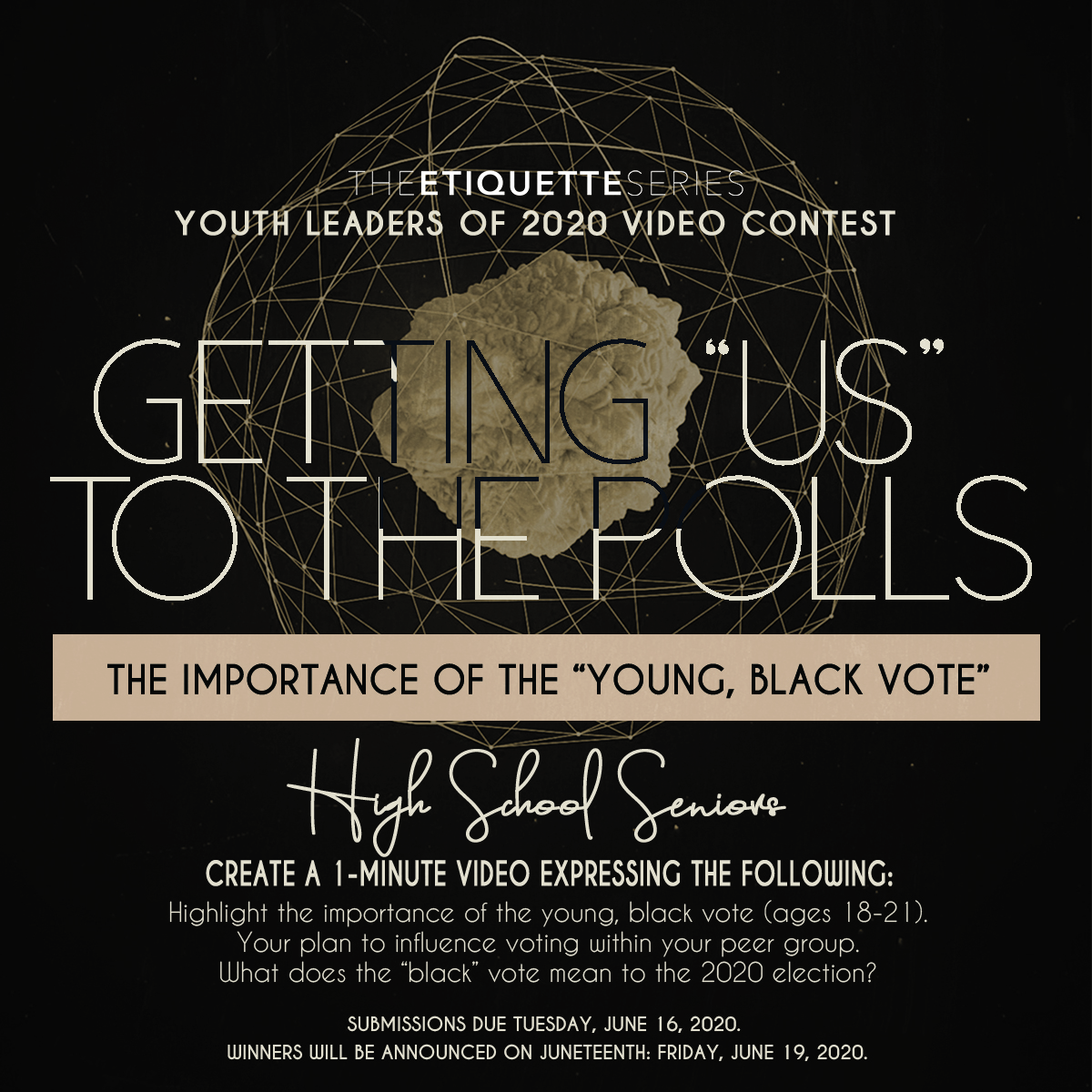 Youth Leaders of 2020 Social Contest
June 03, 2020
CALLING ALL METRO DETROIT HIGH SCHOOL SENIORS to participate in our Youth Leaders of 2020 Social Contest. This inaugural leadership contest calls young adults to use their voice to influence their community and peers on the subject of GETTING US TO THE POLLS: The Importance of the "Young, Black Vote."
Task: Create a 1-minute video expressing the importance of young adult vote.
All video submissions must answer the following:
Highlight the importance of the young adult vote (ages 18-21).
Your plan to influence voting within your peer group.
What does the "black" vote mean to the 2020 election?
The video must be curated and include the submitting High School Senior from Metro Detroit. Submissions will be judged on content, strategy, communication effectiveness, and creativity. Direct message and submit the video to Instagram.com/etiquetteseries with your name, graduating high school, age, and city.
Submissions due Tuesday, June 16, 2020.
Winners will be announced on JUNETEENTH: Friday, June 19, 2020.
Grand Prize:
$250 Cash
100k Social Media Impressions of your video throughout our community, highlighting your influence and encouraging voting registration/turnout.